This Weber Genesis 2 redhead is owned by TVWBB member Steve Counts from Richardson, Texas. Steve bought it new in 1992. At some point he added the optional side burner and later the casters. The plastic lid handle shown here is not original and was part of Steve's restoration project.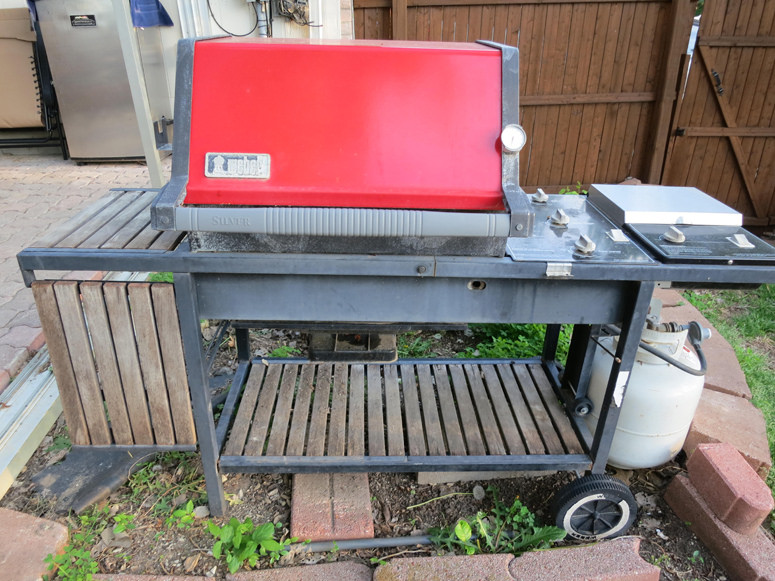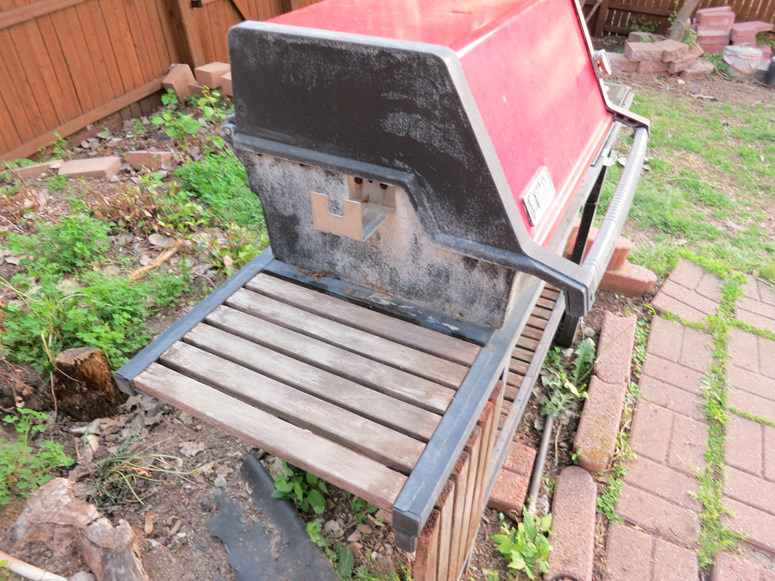 Steve did some deep cleaning, repainted the firebox, replaced some rusted bolts in the frame, and installed that new lid handle. "One of these days I would like to get a wooden handle for looks, but the plastic one from Weber is functional," says Steve. The Flavorizer bars had been replaced in recent years, so they stayed.
One of the biggest efforts was replacing the wooden slats. "The wood is cedar that I got at Lowes," says Steve. "I stained it with Defender fence stain. Should hold up well to the weather."
As finishing touches, Steve replaced the burner control knobs and cooking grates, restored the Weber emblem, and created a new gas gauge label using a Brother P-Touch label printer.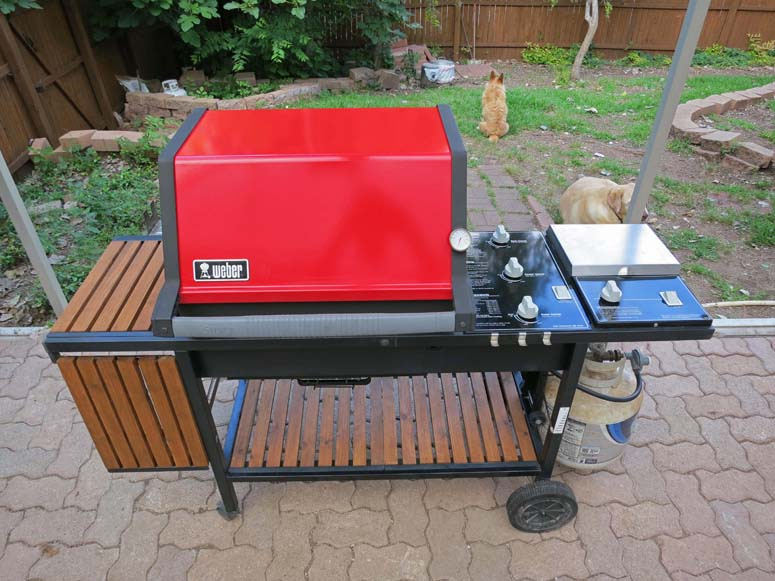 Steve comments, "I haven't repainted the frame, just cleaned and polished it with Soft Scrub to remove oxidation.
"It amazes me how well it's held up and how little was needed to restore it."
Congratulations, Steve. She's a beauty!
You can read more about Steve's restoration on The Virtual Weber Bulletin Board.